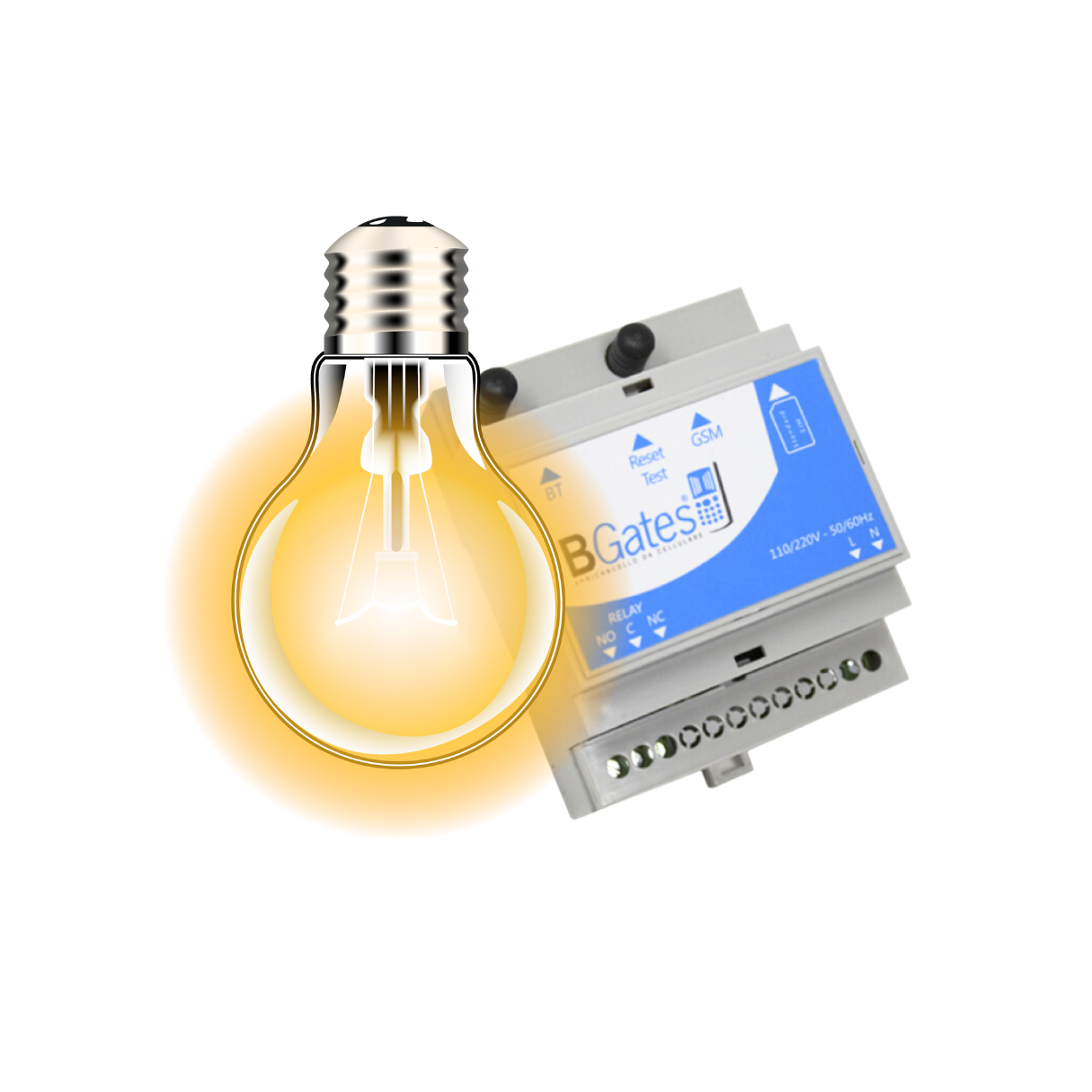 We put the form, you put the Creativity!
BGatesGT can be used for many applications as
It can work with a pulse or an ON / OFF switch (bistable) or as an adjustable timer
minute. It can also send (via SMS) real-time notifications of what it is doing to whoever you want.
There are more than 70 commands available via SMS !
You can customize the texts of the reply SMS!
Possible uses of Bgates..
Access Control:

You can use your device to control access to a
door, gate or security system. By activating the relay via GSM or Bluetooth, you can allow access to authorized people.

Home automation:

You can integrate the device into the automation system
home to control lights, appliances or other electronic devices a
distance.

Alarm system:

Use the device to activate an alarm system or siren
in case of emergency or intrusion.

Irrigation control:

Use your device to arm or disarm the system
remote garden irrigation.

Garage control:

You can control the opening and closing of garage doors
via GSM or Bluetooth.

Industrial control:

In an industrial context, the device could be
used to activate or deactivate machinery or processes remotely.

Vehicle automation:

You could integrate the device into vehicles to activate
functions such as opening the trunk or starting the engine via GSM or Bluetooth.